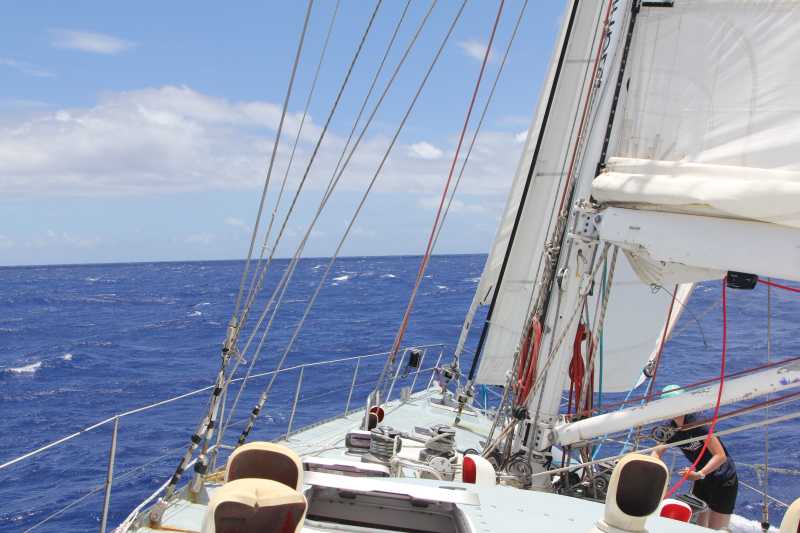 As the newbie on board it falls to me to relate some of the experiences of the last few days on board and also tell you more about the routine of daily life. Two weeks in and I am still finding my sea legs and possibly looking for new ones.  My day usually begins, whether intentionally or not, with a rather rapid departure from my berth (which always seems to be conveniently at a 30 degree angle) and, accompanied by a sudden lurch, I make an almost seamless passage out of the cabin and across the corridor towards the heads at breakneck speed with no input from myself.  With a bit of luck the heads door will be open and I will make the 20 cm step up and arrive at the sink in a somewhat bemused state.  If I am not so lucky the heads will already be occupied and the door closed and I will arrive heavily at the door with a loud thud. This alerts all aboard that I am on the move and so the day begins.
Daily life encompasses everything from the highs of cetacean encounters to the lesser but still important events of general housekeeping. We have three watches a day spread out over 24 hours which require certain tasks to be performed: spotting, logging data and helming.  All of which are essential for the survey and safe running of the vessel and, as we operate 24/7, there are always at least two people on watch at any one time.  The ordinary chores still have to be done too of course and the boat has to be maintained in a ship-shape fashion. For this reason, there is a daily list of chores to be performed on rotation and, as in all cases, everyone does their fair share. Regular duties include cleaning the heads, vacuuming, general cleaning, washing up and cooking as well as checking cameras. On other days extra things may be done.  Yesterday, for example, was laundry day and we had more than three sheets to the wind. Secure pegging is the key however.  It's no ordinary washing line.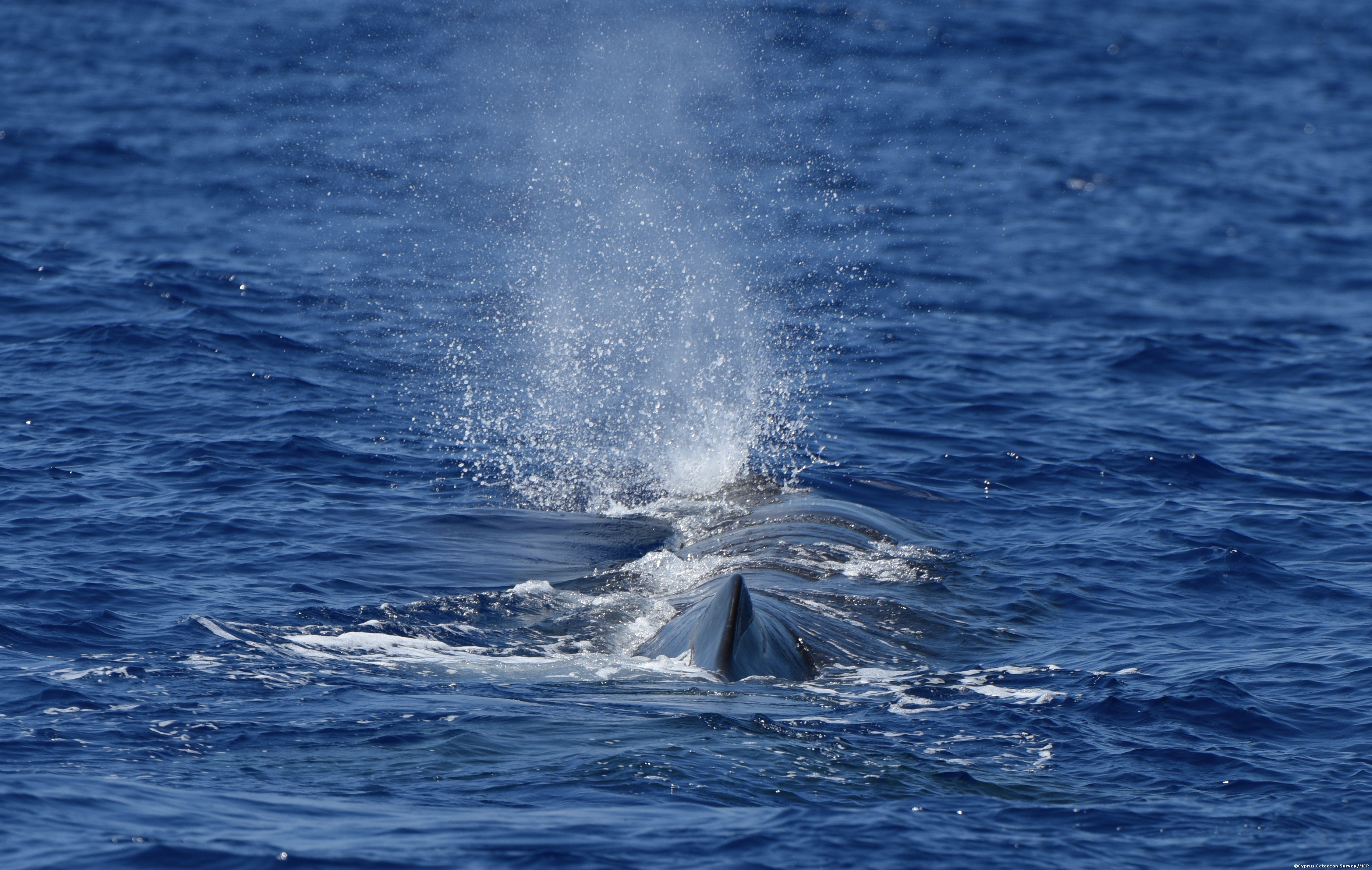 So far we have had some exceptional encounters with cetaceans including one sighting of 17 Sperm Whales.  However, there are days and sometimes several in a row, where sightings are not made and this is not unexpected.  In this vast ocean with areas 5000m deep and more it is hardly surprising that we do not encounter species that often and which themselves may be travelling through. This area is still largely unexplored beneath the waves which makes our survey so interesting. Our encounters are by their very nature in the domain of the various species but also on their terms. This makes any sighting a privilege and the more memorable. I wonder if we have been the first to hear and record some of these individual creatures.
However, when sightings are infrequent there are other aspects to enjoy on Song of the Whale. There are plenty of opportunities to learn and discuss with like minds but it is also good to take time to relax and rest between shifts. In amongst the shooting stars and Portuguese Men of War there are many other special moments to be had and crossing the equator was one such time.  Good company, great food and a once-in-a-lifetime event for many of us all added up to a great evening. Two members of the team decided to dunk their heads in buckets of seawater to mark the event whilst others just enjoyed the spectacle. Homage was paid to Neptune and we relished the thought that we had actually sailed across the 0 degrees of latitude line rather than flown or 'motored'.  Not many can say that these days Something we must be aware of on the high seas are stowaways and this week there have been two at least, (over and above the elusive and rather nippy mozzie in the forward heads).  The first is the breadmaking genie who works his or her magic silently and leaves only a calling card – two perfectly formed loaves scenting the air.  The second is more seasonal.  Over the last few days it has become apparent that the Christmas Fairy has visited. First a couple of decorative touches were seen, then a small tree appeared with some lights and garlands.  To top it all a strange deposit of white, icy cold material was found on the deck and without warning several members of the crew felt compelled to engage in a classic traditional, albeit rapidly melting, snowball fight. So the festivities have begun.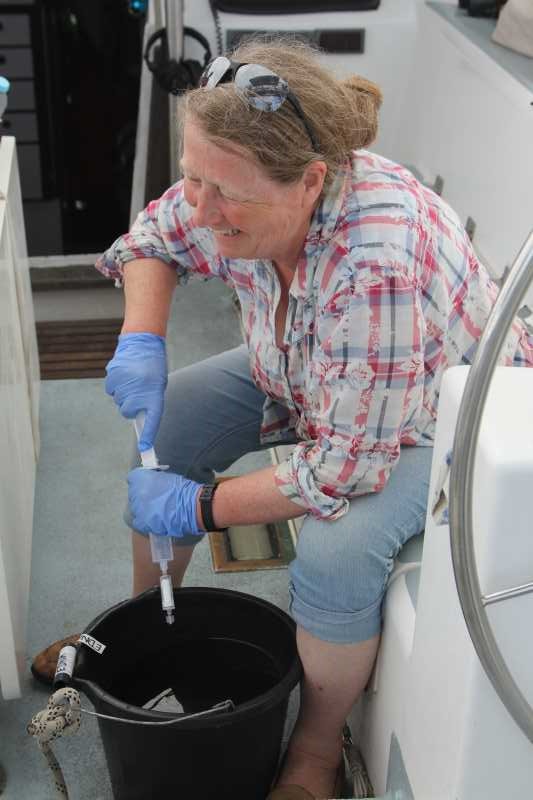 This morning I realised that it was the Summer Solstice here in the Southern hemisphere and while Britain shivers and enjoys the shortest day we will be in tropical climes with still longer days to come.  Strangely, as I looked heavenwards to see The Southern Cross then Jupiter and the red planet, I realised one very special thing about this trip.  Suddenly, my world has become a much bigger place with more to think about than ever before. And there's still so much to experience as we continue our journey South.
Jan.